Het is alweer even geleden dat Sebas jarig was. Nou ja, eigenlijk nog geen drie weken, maar het voelt echt als een eeuwigheid nu de dagen zo lang duren omdat we thuis zijn. Zijn verjaardag viel in de eerste week van de schoolsluiting en ik was zo ontzettend druk met alles regelen voor school, dat ik eigenlijk weinig tijd had om cadeaus voor hem te kopen. Gelukkig waren daar mijn vrienden van Hemd voor Hem weer en mocht ik bij hen een mooi cadeaupakket uitzoeken.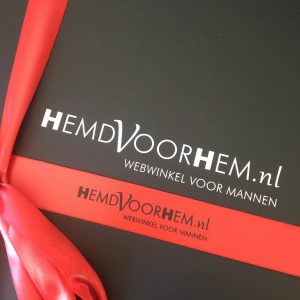 Diverse cadeaus voor mannen
Hoewel de naam van de webshop het doet vermoeden, heeft Hemd voor Hem niet alleen maar overhemden voor mannen. Ze hebben eigenlijk een heel breed assortiment aan mooie en kwalitatief goede artikelen. Hun assortiment wordt ook steeds weer uitgebreid en ik moet zeggen, ik slaag er goed voor leuke en praktische cadeaus voor mannen. Zeker in deze tijd is het bestellen van een cadeau erg handig, want je laat het pakket gewoon bij de ontvanger bezorgen!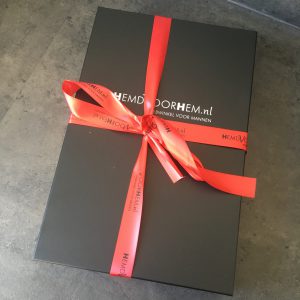 Keuze uit diverse cadeaus
Er zijn natuurlijk diverse opties waaruit je kunt kiezen. Zo heb je bijvoorbeeld de keuze uit kledingstukken waaronder sokken, sjaals en strikjes maar er is ook ruime keuze uit geurtjes, drank en andere lekkere dingen.
Voor Sebas koos ik een set met Calvin Klein boxer en twee biertjes van Moll Craftbeer. Ik bestelde de boxer in maat L, maar die valt wel wat groot. In het pakket kreeg hij van de Eindhovense brouwerij Moll Craftbeer de flesjes Toewijding en Doerak, toevallig twee eigenschappen die heel goed bij hem passen! Het pakket werd, zoals ik van Hemd voor Hem gewend ben, ik een prachtige cadeauverpakking bezorgd. Dat maakt het toch allemaal nét even wat specialer en feestelijker.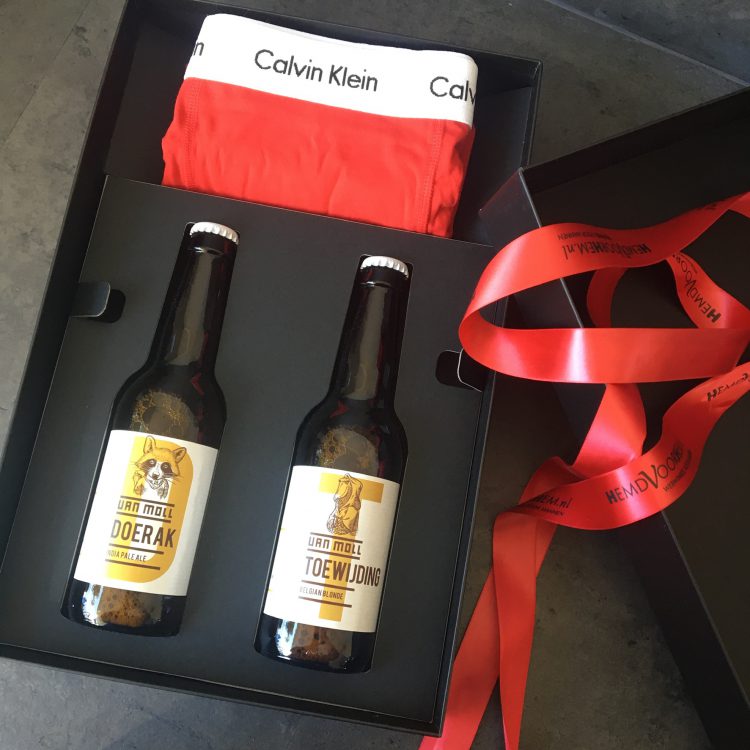 Ben je dus op zoek naar een cadeautje voor je man, je vader of Opa die je nu even niet zoveel ziet? Of voor die ene collega die binnenkort jarig is? Kijk dan zeker even bij Hemd voor Hem voor een leuk pakket!
Samenwerking