Hoewel ik het ontzettend leuk vind dat je de moeite neemt om hier op Mamagisch te komen lezen, wil ik je graag wijzen op de andere kanalen waar je me kunt volgen. En nog veel leuker vind ik het dan ook, als je daar even op de volg-knop klikt!
Facebook
Natuurlijk heeft Mamagisch ook een Facebookpagina. Als je me volgt op Facebook krijg je een dagelijkse update van blogs, uitspraken of andere posts en gekkigheid die ik té leuk vind om niet te delen.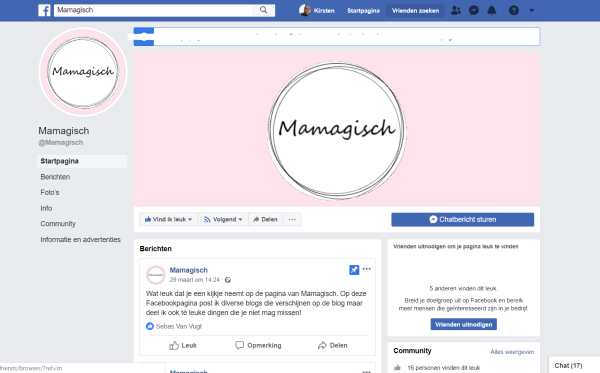 Instagram
Ooit snapte ik echt niet wat er zo leuk was aan Instagram. Ik kon mijn foto's toch ook op Twitter of Facebook delen? Had ik daar dan echt een extra app voor nodig? Nou, inmiddels is Instagram echt een van mijn favoriete socials. Ik ben vooral dol op de stories. Op Instagram deel ik foto's uit het dagelijkse leven en in mijn stories neem ik je mee in mijn dagelijkse bezigheden. Vooral koken met stories vind ik leuk!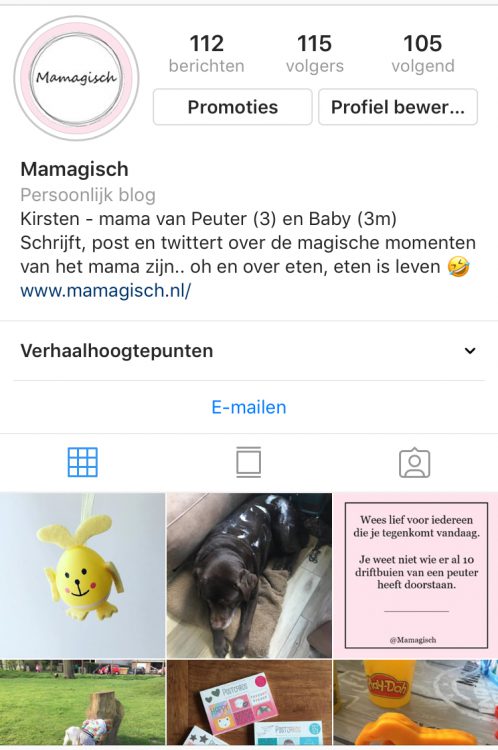 Twitter
Voor de meer serieuze discussies en onderwerpen gebruik ik Twitter. Ik merk dat er op Twitter een heel ander publiek zit dan op bijvoorbeeld Facebook of Instagram. En dat is best fijn. Af en toe even lekker mengen in een serieuze discussie en wat gal spuwen. Twitter is dé plaats. Nu niet denken dat dat het Zwarte Gat van Mamagisch is hoor. Op Twitter deel ik ook grappige gebeurtenissen!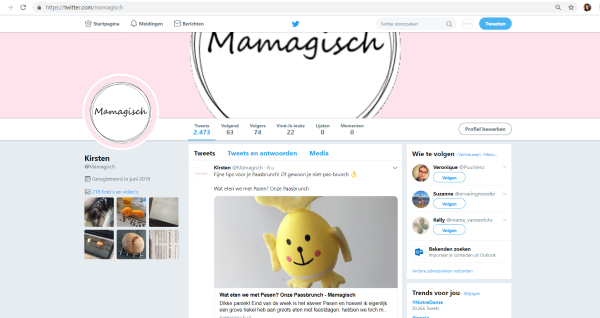 Pinterest
Je kunt nooit genoeg pinnen! Op Pinterest plaats ik mijn blogs maar pin ik ook veel te lekkere recepten, leuke quotes en allerlei andere zaken die ik zelf erg leuk vind en zeker nog eens wil bekijken of lezen.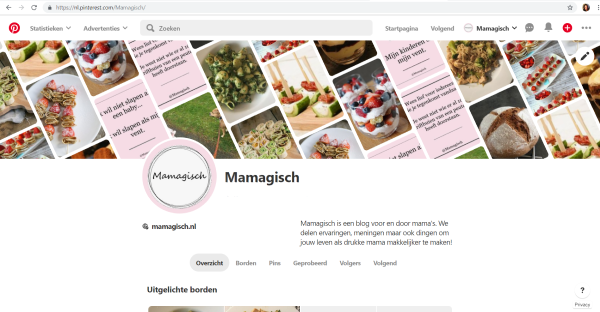 Ik zou het leuk vinden je op een van deze kanalen tegen te komen. Dus volgen maar!