Dit is 'm dan, de laatste blog van de Mamagische Adventskalender 2022. Ik weet nog dat ik begin november het idee kreeg om in december weer eens flink uit te pakken en daarbij ook de kans te geven aan leuke ondernemers om zichzelf en hun producten te laten zien. Het is dan ook dat al mijn dank naar deze toppers gaat! Zonder hen was het lang niet zo leuk geweest!

Bedankt!
Maar natuurlijk wil ik jou, de lezer, ontzettend bedanken voor je tijd en enthousiasme. Wat was het leuk om te zien dat jullie fanatiek meededen met winacties, lieve reacties achterlieten op de blogs en ook op Instagram en Facebook de moeite namen om berichten te delen. Bloggen is ontzettend leuk maar kost ook heel veel tijd en het is nu eenmaal zo dat ik in mijn eentje niet het publiek kan bereiken dat we met elkaar bereiken. Dankbaar ben ik voor elke like, deelactie of tag! Dat is namelijk de enige manier waarop Mamagisch kan groeien! Wil je op de hoogte blijven van alles wat er op Mamagisch gebeurt? Dan raad ik je aan om me te volgen op Instagram. Daar geef ik ook een inkijkje in mijn dagelijks leven en kun je me altijd een berichtje sturen!
De allerbeste wensen
Dan rest mij alleen nog om iedereen die dit leest heerlijke, warme feestdagen te wensen. Ik hoop dat je ervan kunt genieten en dat je samen kunt zijn met de mensen waar je van houdt. Dat jullie je eigen tradities in ere mogen houden of juist nieuwe tradities kunnen starten.
Een hele dikke knuffel voor iedereen die de feestdagen moeilijk vindt, om welke reden dan ook. Ook jouw gevoelens mogen er zijn!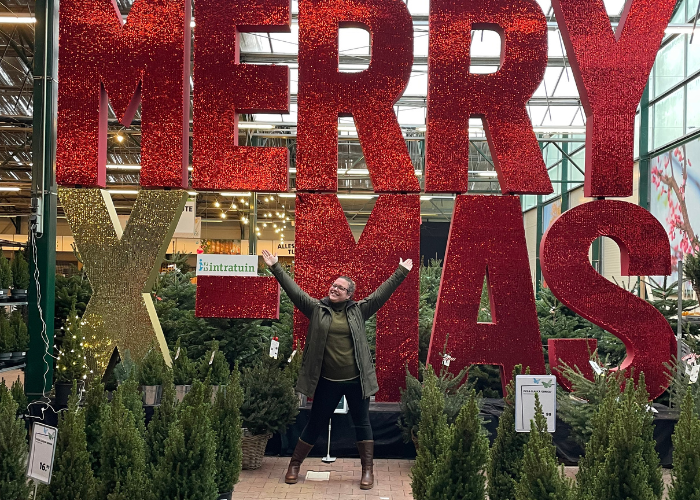 Liefs, Kirsten